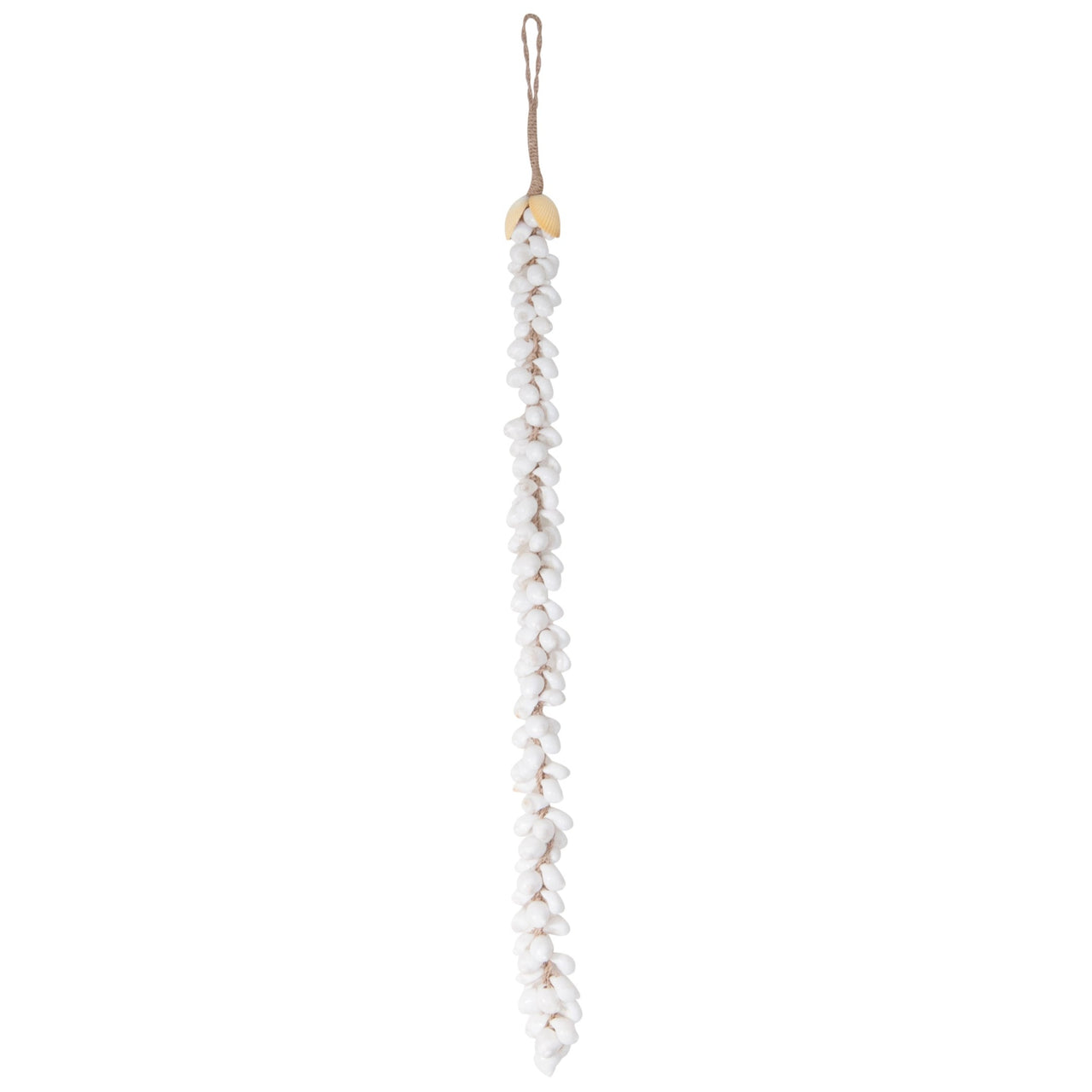 Our Bora Bora Shell Garland is perfect for adding a coastal or bohemian touch to your coffee table groupings. They also look great hanging from a stylish wall hook, in lieu of artwork, or draped around a vase.
Each garland features clusters of white shells formed into a long decorative piece.
They measure approximately 35cm from the top to the tip.
Please note- this is a hand-made item, made from organic material. Some slight variations may occur with individual pieces. Any minor flaws and imperfections are characteristic of the materials, and only add to the beauty and character of the product.