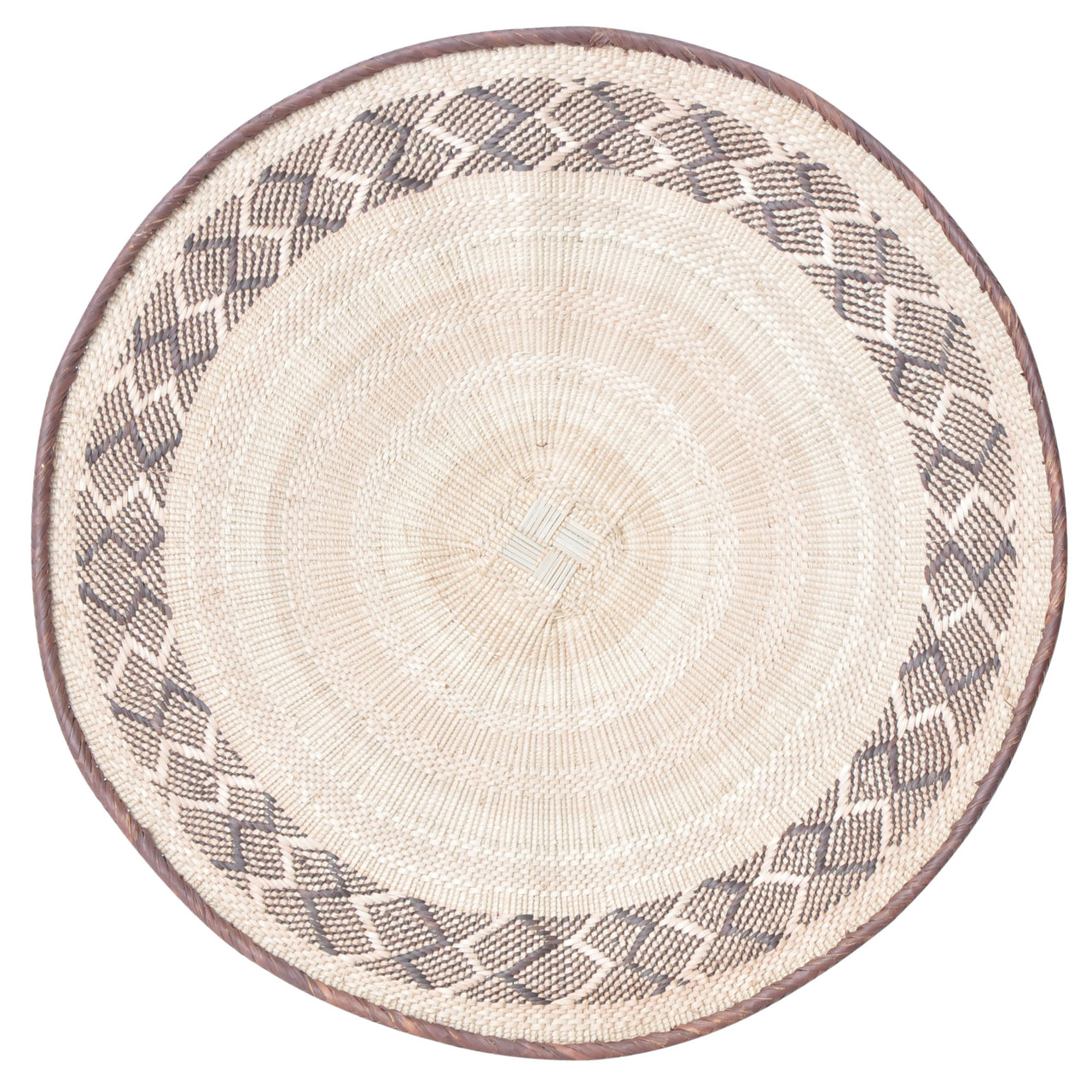 This range of African baskets come from the remote Binga district in Zimbabwe – home to the baTonga people. Using weaving techniques passed through the generations, the women of Tonga create the intricately patterned baskets from dried palm leaves and dyed with tree bark. These Binga baskets (also known as Tonga baskets) were traditionally used for winnowing grains. 
The Binga Baskets are quite rare and difficult to find due to the remoteness of the baTonga people and each handwoven basket can take up to 3 days to complete. 
These African wall baskets range in size, we currently have 4 sizes available: 30cm, 40cm, 50cm, 60cm. An assortment of sizes creates an impressive decorative look on the wall.
We feel extremely lucky to have sourced a beautiful and unique range of Binga Baskets and we're not sure when we will be able to source these again! They're truly special wall décor pieces to treasure and hang proudly on the wall in your home.
Please note- they do not come with a hook to hang on the wall. You can achieve this by adding your own hook using metal wire or string. They can also be attached to the wall using 3M tape.