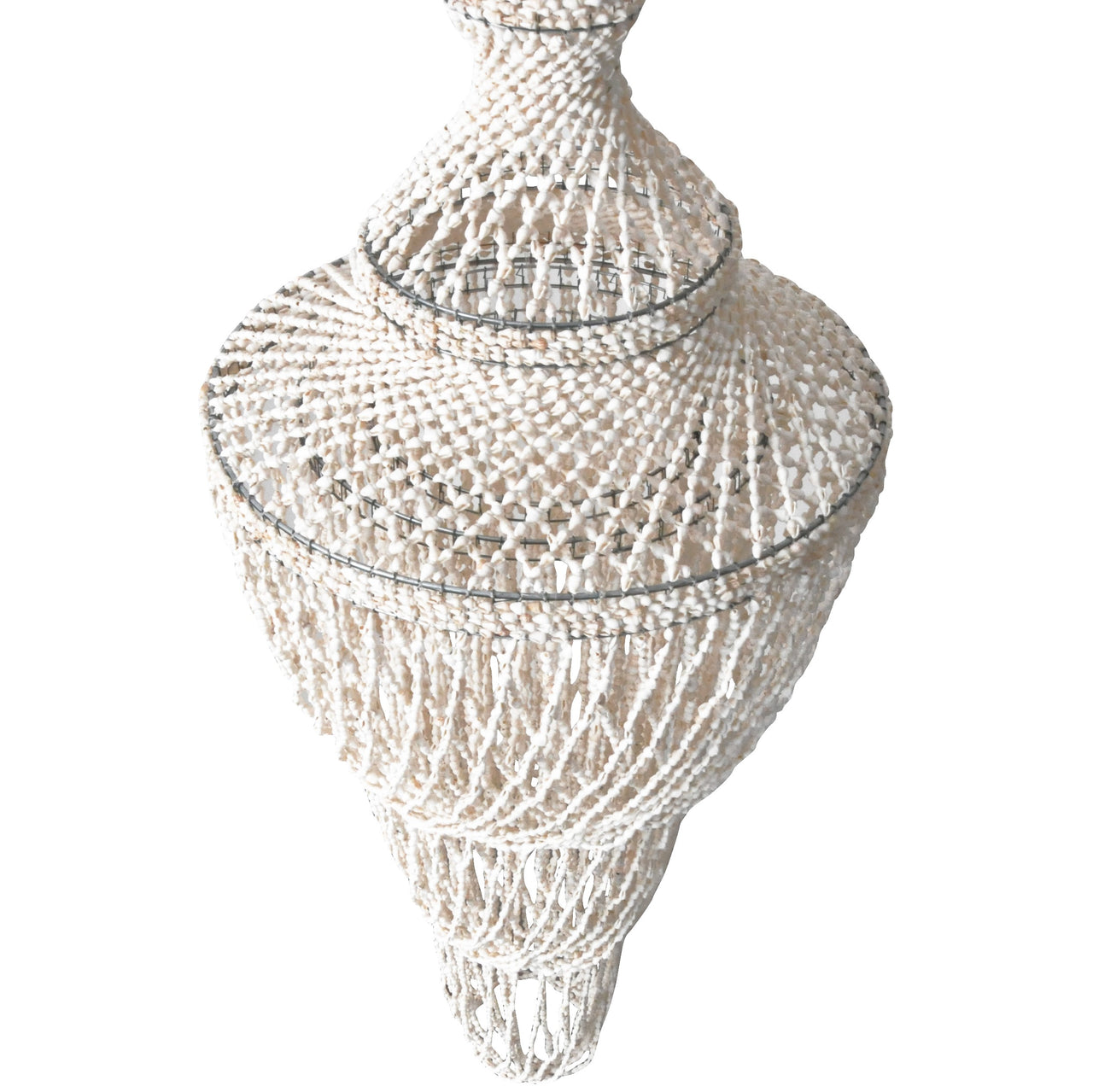 Our Beachy Shell Chandelier is a real statement piece. It features three rows of draped dainty shells layered to perfection.
Add this beautiful sea shell chandelier to the corner of a room, or in a protected outdoor area to add a coastal feel to your home.
The perfect coastal bohemian home accessory!
Medium measures approximately 30cm in diameter x 115cm drop. Approximately 1.85kg
Large measures approximately 40cm in diameter x 130cm drop. Approximately 3.25kg