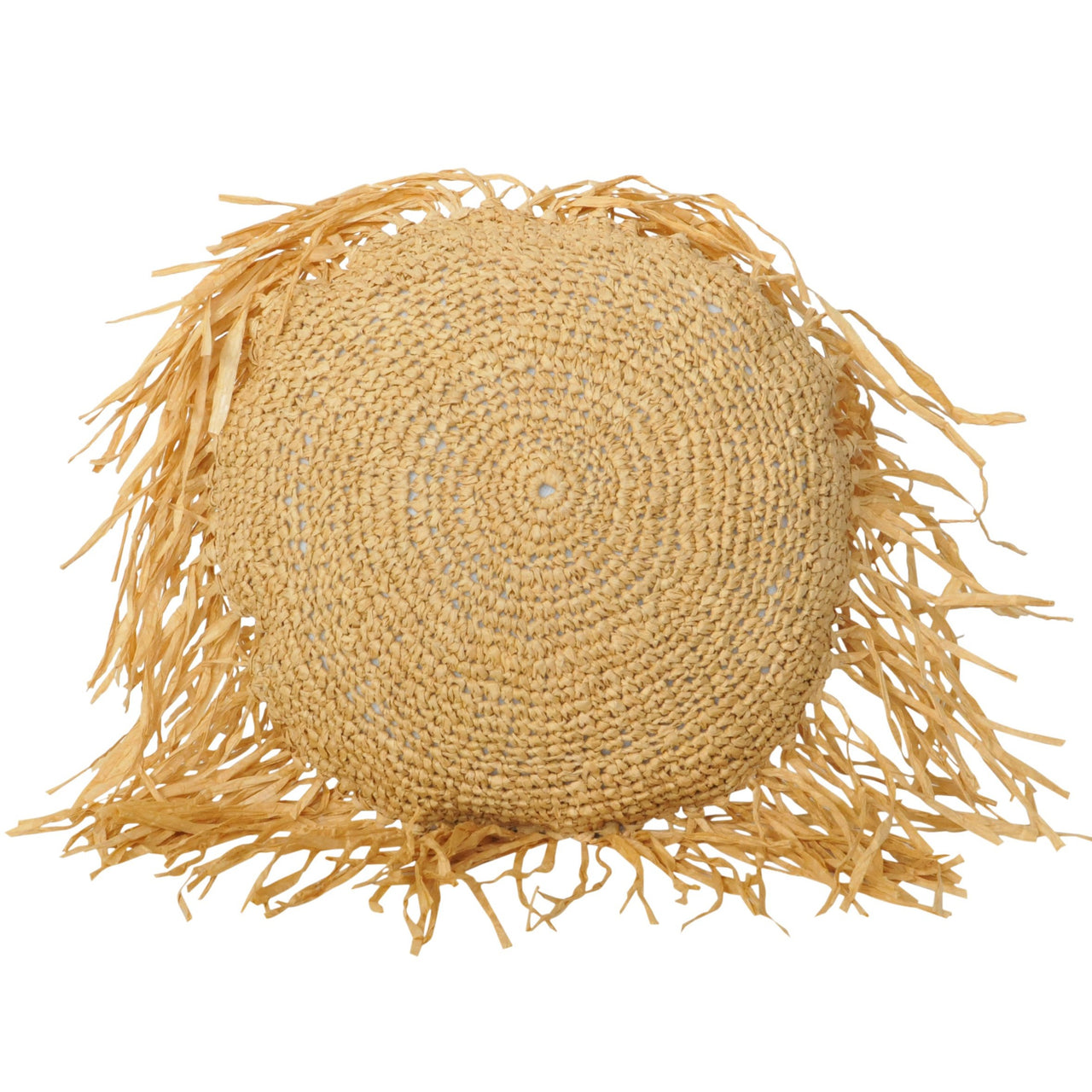 Our Bahamas Raffia Cushion is a modern take on this popular style. This cushion would be the perfect addition to a tropical, coastal or bohemian home. Accent with some beautiful patterned cushions for a fresh summer look, or team it with earthy hues for a warm winter feel.
The front panel is a woven raffia, while the back is a complementing cotton fabric finished with a heavy duty zipper. The soft back prevents furniture from getting damaged and makes it a comfortable cushion to rest on.
Measures approximately 40cm wide, plus generous fringing around the edge, and comes with a quality polyester insert.
As this is a hand made item, some slight variations may occur with individual pieces.