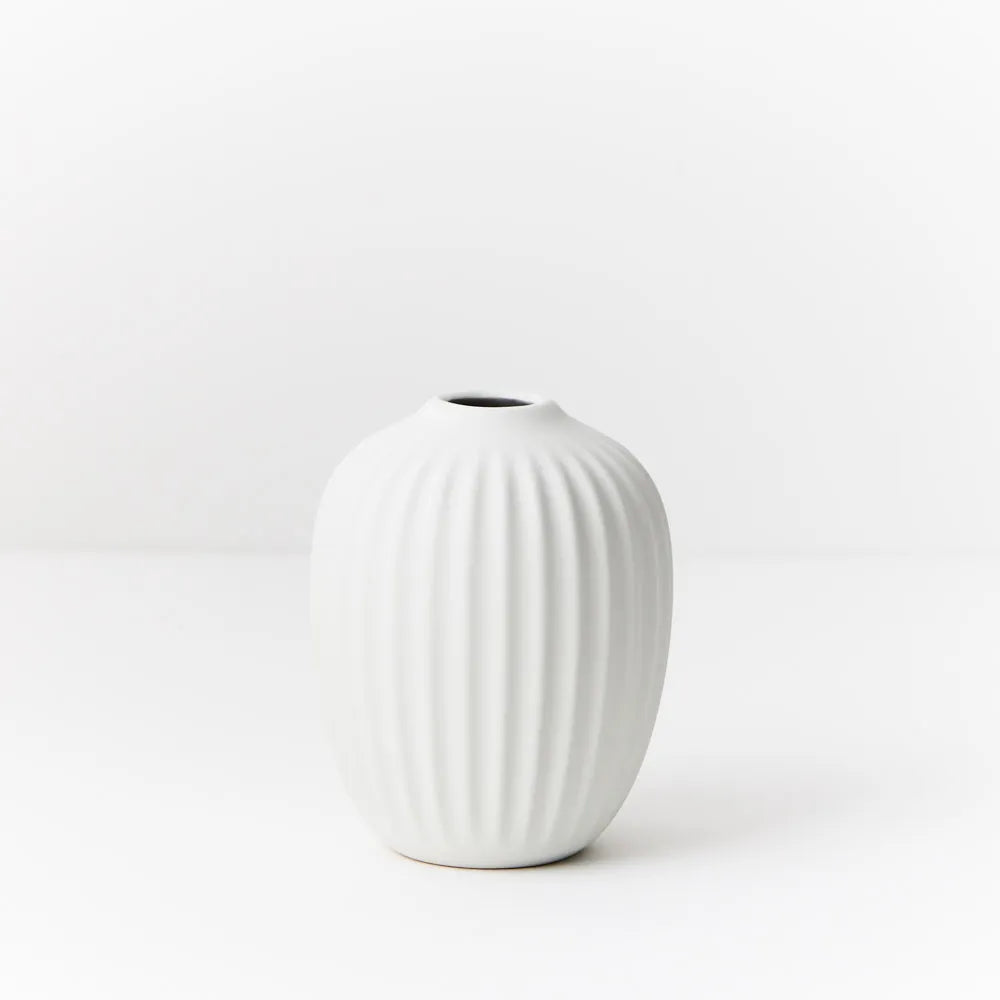 Our Alli Vase in white has a satin matte coating with a soft velvet feel and a high gloss black glaze inside. It's not only eye-catching on its own, but pairs perfectly with our extensive range of artificial stems or bouquets, or grouped with our other ceramic vessels.
Measures approximately 10cm high x 8cm diameter.
This ceramic vase is handmade, due to the nature of handmade items there may be slight variations in the size, surface texture, glaze consistency, colour or tone of the vase.