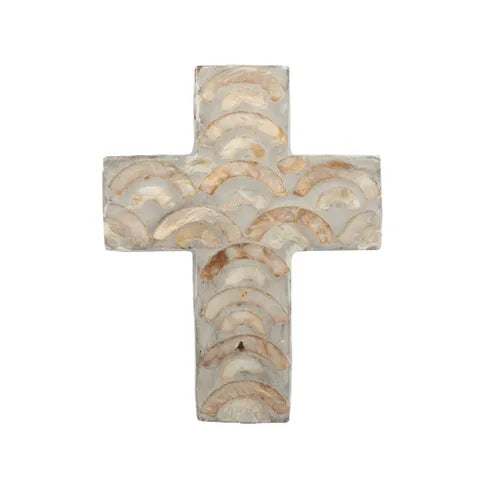 Our Aditi Inlay Crosses are a beautiful addition to a coastal home. They have a hook on the back for hanging on a wall, or you can simply stand one up on a sideboard to create some interest. It also looks great paired with our range of other decorative crosses.
Made from natural capiz shells, so some slight variations may occur with individual pieces.
Measures approximately 11.5 x 15cm.