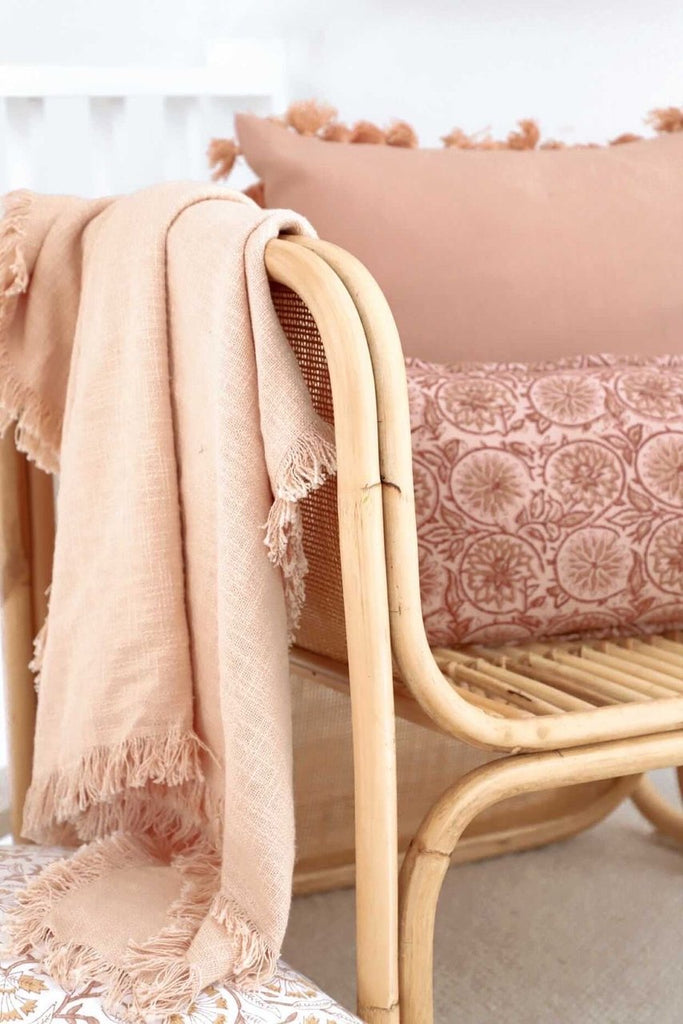 Often when we think of giving our home a refresh it's in the spring, but we think the start of winter is just as worthy - if you're anything like us, you'll be spending more time snuggling up indoors than at any other time of year, so it's probably the most important time of the year to take a look at your space and make it as inviting as possible.
We love a good declutter in any season, but the start of winter is a good time to make sure anything you wont be using for the next few months is stored appropriately, out of sight and out of the way - think beach umbrellas & chairs, beach games & toys and anything else you're unlikely to use over the colder months.
Objects like your favourite straw hat or sarongs can be hung on hooks to keep them out of the way while also serving as a reminder that the winter won't last forever!  Alternatively you could use favourite beach bags as a handy way to store extra blankets in your bedroom or living space.
The start of any season is also a great time to wash any cushion covers and throws - during winter you'll most likely be spending more time rugged up inside with doors and windows closed, so you want everything smelling clean & fresh.
Think about adding some extra layers to rooms that feel the cold - the addition of a simple rug underfoot and a lovely stack of blankets will make any room feel warmer instantly.
Bringing in a few candles will also help create a cosy space - not only will they smell great and mask any odours that linger while the house is closed up, they'll also help provide a beautiful fire-side feel without the hassle (and environmental concerns) of lighting an actual fire.
By creating a snug and inviting space, those long winter nights will begin to be something to look forward to, rather than simply endured until we welcome spring & summer once again.