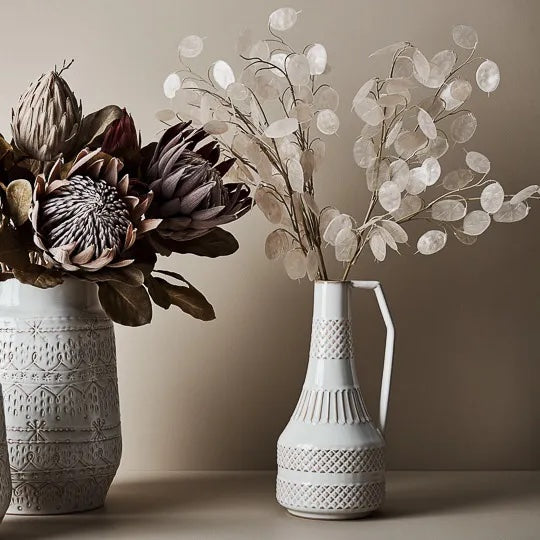 We've been working hard to get some new products to you this month, and can't wait to share them with you!  
Whether you're looking for that perfect Mothers Day gift or just want to change things up at home, we think you're going to love these.
Our ever-popular bath towels (seriously, they sell out almost as quickly as we stock them) are back in a new colourway, Cove.  
These generously sized, soft & absorbent towels give a sense of indulgence to your bathroom; the new colours of blue, white and sand are perfect for a coastal style home. 
The Mystic Shell Chandelier is another addition to our crowd-favourite shell decor collection.
This statement piece will look beautiful over a dining table, in the corner of a room or even in a protected area outdoors - it will give a stunning coastal vibe to any area.
The Tiviana Vase is the newest addition to our ever-expanding range of stunning vessels.
This handmade vase featuring beautiful etched details is perfect for displaying stems of faux flowers or simply on its own on a side table or bookshelf.
Our Cooper Wooden Footed Trays help display your decorations & food in style - Mothers Day brunch, perhaps?
They can be used is as a mini stool for kids tea parties or picnics in the garden - cute!
As always, stay tuned over the coming months for more new releases you're going to fall in love with!