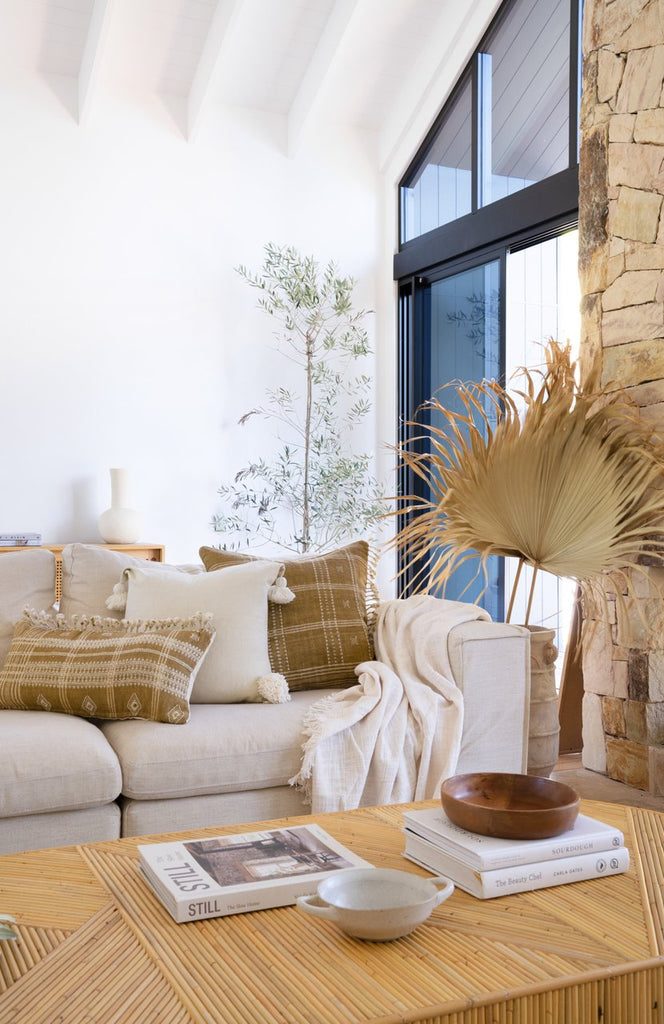 Popcorn, Potpourri and Coffee Quartz: these are just a few of the shades Pantone has recently declared we will be seeing throughout the the first half of 2022. And although these trends were collated off the back of London Fashion Week, what we see in fashion often transcends to the home design space, so we love to see what might be in store for us in the coming months. 
A reflection of the past two years, these colours inspire playful creativity and unconstrained expression that is full of life. 
While some of the colours in the forecast might not be our cup of tea - bubblegum hot pink, we see you! - many of them we're already in love with, and know they'll work beautifully as pops of colour in an otherwise neutral living space.
Here are our favourites.
Popcorn
Bright and cheery, Popcorn radiates warmth to all who embrace it.  We LOVE  a pop of sunny yellow in our home - and while you might not be ready to repaint the whole house in this sunshine-y shade, a little splash of yellow can be all that you need to life an otherwise dull space.
Sudan Brown
Sudan Brown is a naturally rich earth-baked brown tied to the great outdoors, and it's one we embrace wholeheartedly.  A gorgeous brown that veers toward terracotta, it's versatile in that it can be mixed equally well with a monochrome colour scheme or white & neutral decor; or it can even work paired with softer pastel shades such as blush pink.
Potpourri
Potpourri is a lighthearted and carefree fresh pastel pink - and isn't that what we all need after the last couple of years?  We adore bringing soft shades of pink into our home - don't be afraid to bring pink out of the nursery and into your living spaces.  It's the perfect counterbalance to darker shades and a beautiful, feminine way to lighten things up.
Coffee Quartz
Pantone describes this shade as a flavourful brown that touches on both the basic and the glamourous. A pretty good basis of a home in our books!